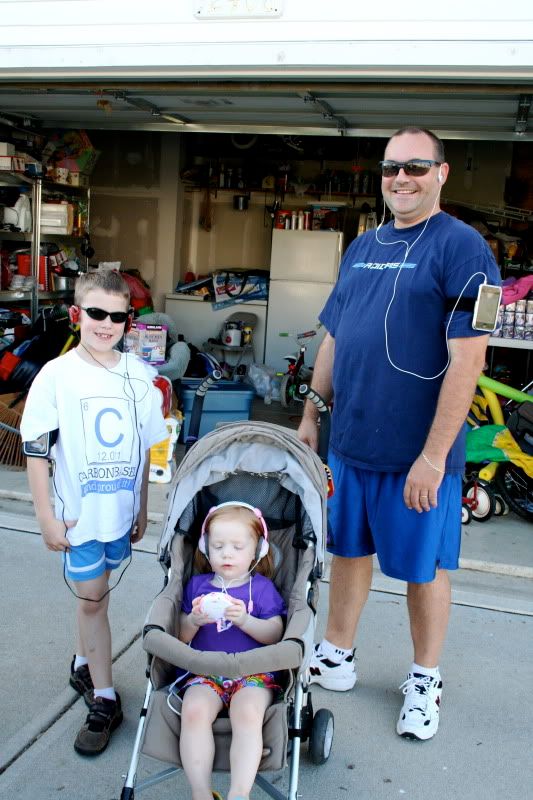 Jason has taken to walking up to the grocery store from our house a few times a week, weather and schedule permitted.
He uses this walk, at times, to spend time with some of the kids so he takes a different kid or two with him. They often stop at the park on the way there or back to get in a little fun. It is definitely a good walk from them around 3 1/2 miles round trip so I am often surprised that the big kids manage to walk the whole trip. The little two love to get a free ride in the stroller for their part of the walk.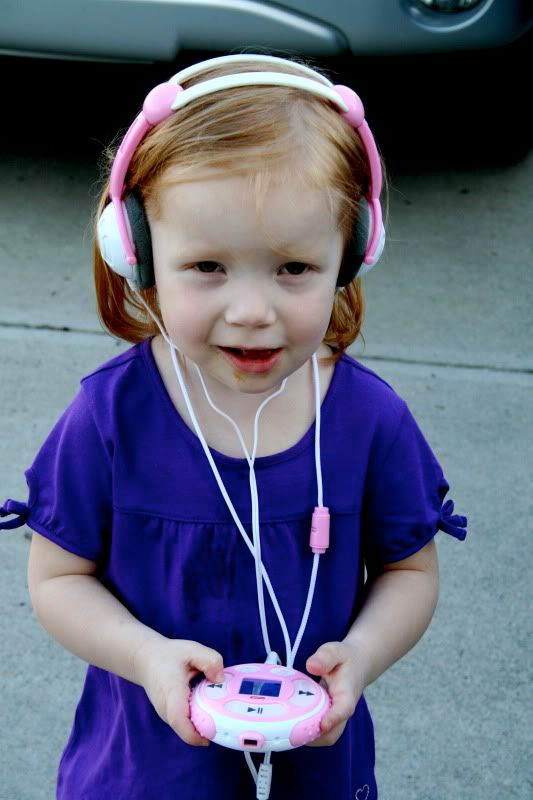 Recently they he decided to take Liam and Brenna with him on this walk, but I had to laugh at how techno this walk was going to be. Before heading out they each got their MP3 players so they could jam and walk. They looked so cute all ready for their walk that I made them stop for some pictures. It struck me as funny that all three of them were going on a walk together but they all had to have music to listen to. Heck you wouldn't want to talk to each other. I guess I should be glad at least they were not texting with each other as they walked.