It has been a little hectic in the our family lately. I keep thinking I will get back to the blog when I get time to catch up but realize now catching up is never going to happen. Since we last spoke Rogan was officially adopted, Landon turned 5, MaMee turned 36, Liam turned 9, the kids went back to school, I joined the board for the preschool, I volunteered to be a Read Across America mentor at the kids school, Alexis started and ended cheerleading, Liam joined cub scouts and started the soccer season, Landon lost his two bottom teeth, Brenna and Rogan started Parents Day Out at the preschool, I got Cricut expression machine, we arranged some rooms in our house and repainted and organized our bedroom and that is just the highlights. Now here it is almost the middle of October and I know I will never catch up so I will give you some photos of the going ons around here and call it caught up. If I get inspired to write about some of the highlights you will find them in their own posts.
Our new family at Rogan's adoption hearing.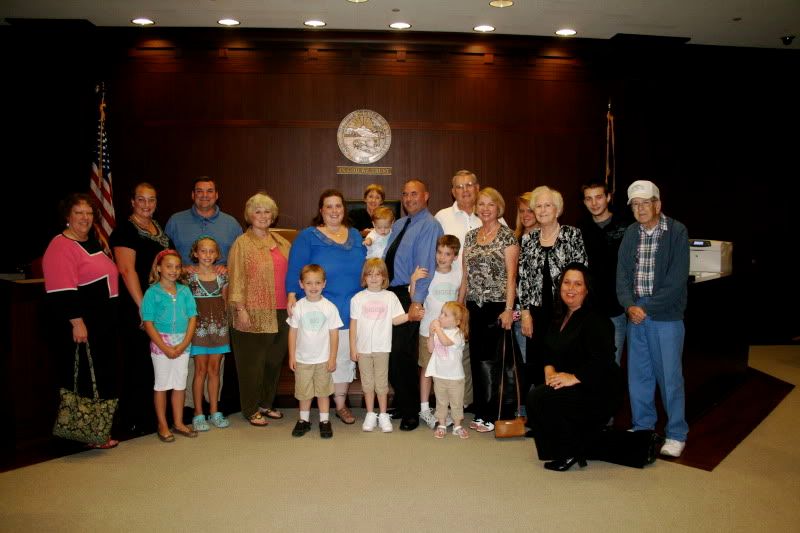 The crowd that came to see the adoption proceedings.
Liam ready to take on 3rd grade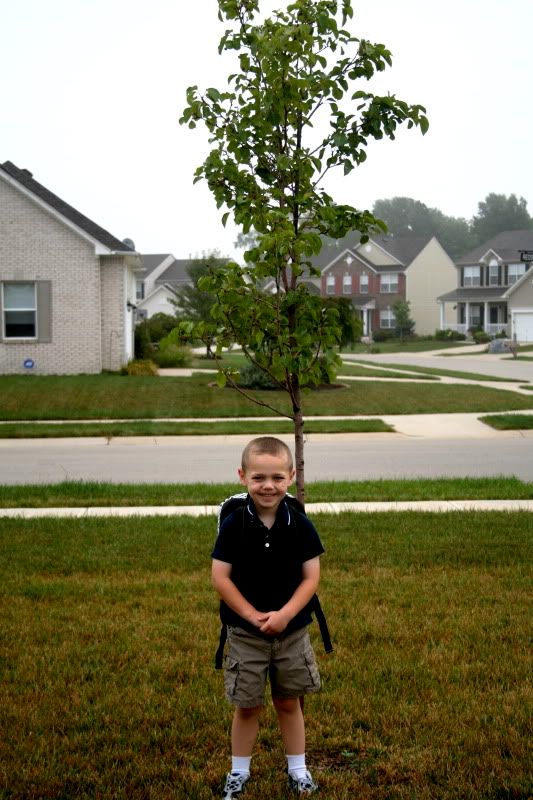 Little Landon ready for Kindergarten. He good hardly stand the excitement of finally getting to ride that bus.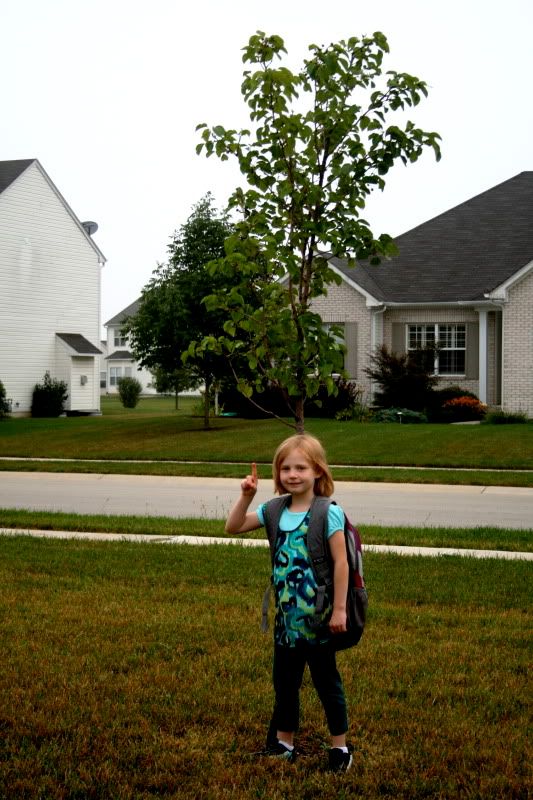 Ready to go be a big 1st grader.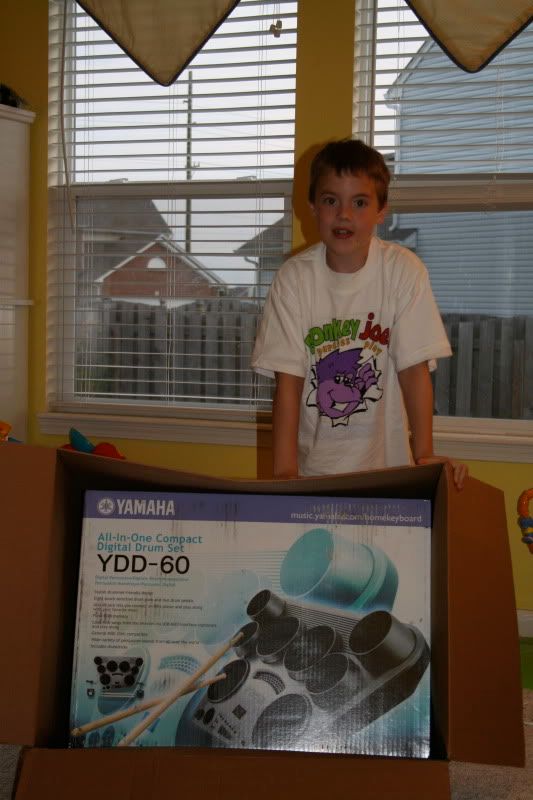 Liam and his birthday drum set
Liam and Jason, the mii's, skydivng
Sir Rogan of Birthday Partyville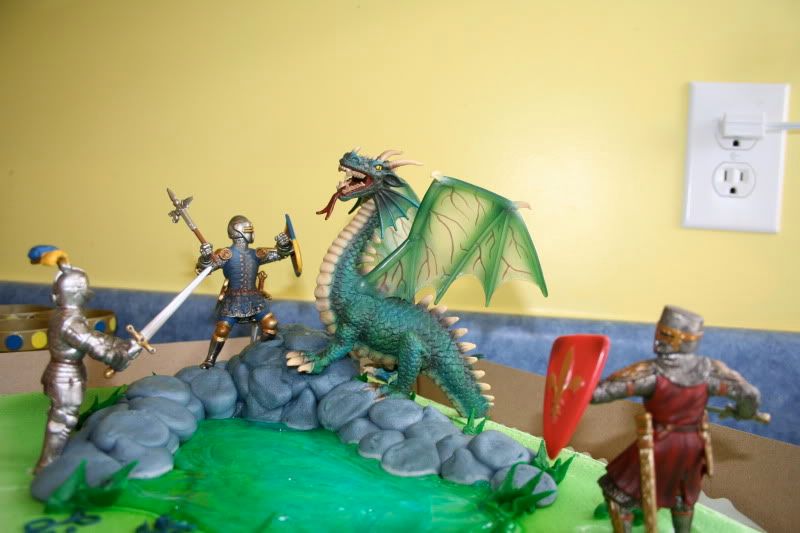 The Boys birthday cake. Their was a knight for each of them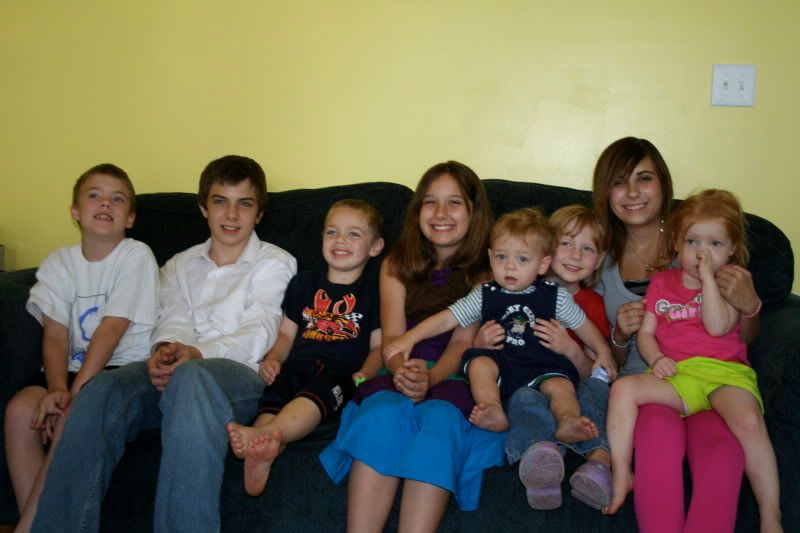 The cousins from Ohio came to visit.
Landon and his big green machine he got for his birthday. (Don't know what was up with his headband though)
With our first travel bug find, while Geocaching
Landon minus his first loose tooth