Pac Man Fever took over our house for Halloween this year. The kids looked adorable in their outfits and Jason and I had a good time making them. It was fun to work on them with him. Usually I am sewing or crafting by myself but this time he helped make them the costumes. He cut out the ghosts and their eyes and I sewed them all together. Pac Man was a definitely a join effort. Jason created the frame and foundation and I worked on sewing the cover on and creating his mouth, which included a pouch so that people could "feed" pac man Liam's treats. Liam loved this part, but his favorite part was when the mouth was full we would empty it in to his bag. We came to calling it Pac Man puke, and Liam loved to say I think Pac Man needs to puke.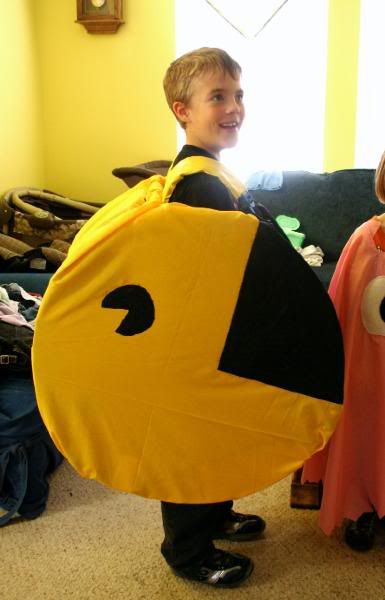 Here is Pinky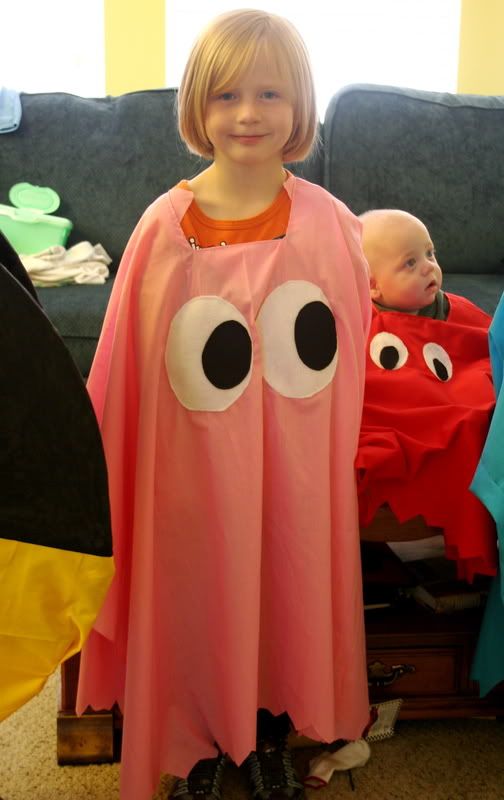 Inky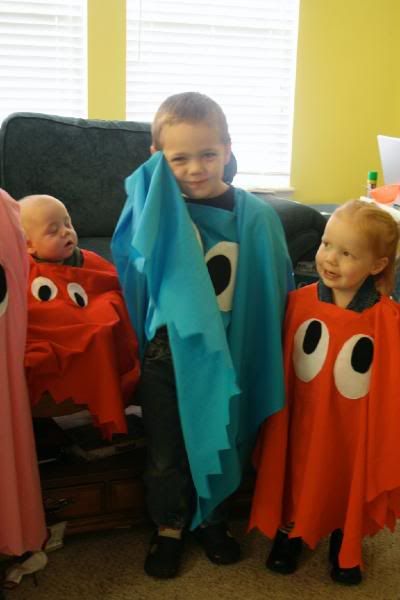 Blinky
and last but not least Clyde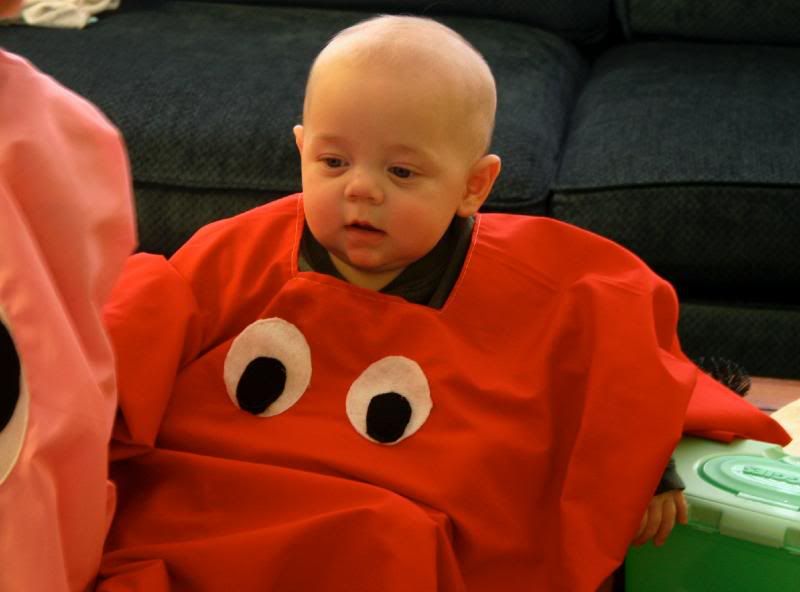 Blinky is orange and Clyde is red but they both kind of turned out orangey red in their pictures, unfortunately. Mom and Bill came over to see the kids in their costumes and walked around with us for awhile. When we got back to our house after just one loop they were done with trick or treating and ready to pass out candy instead of collecting. Mom wanted a family picture of us with the kids so this is the best we could do. So I will leave you with our family picture and some random photos of the kids trick or treating.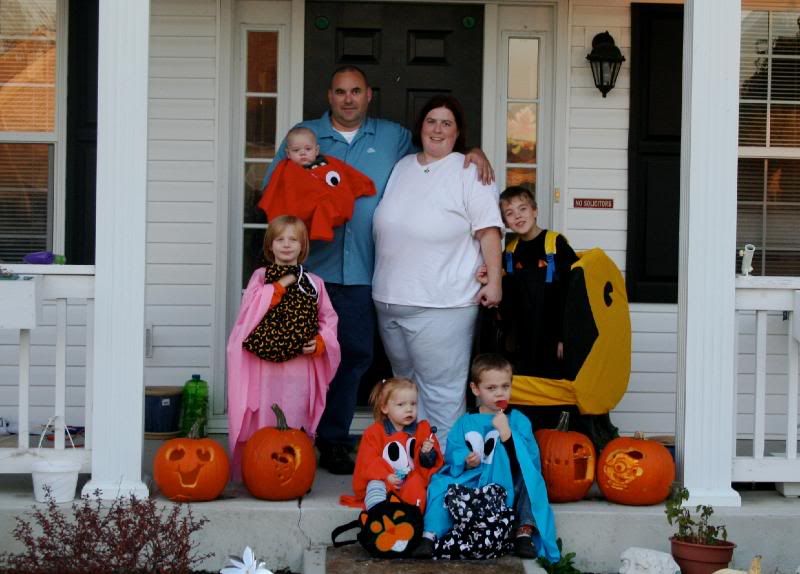 and posing by the rock (it's in someone's yard but they love it)