Happy Halloween 2008. Tonight we will be going out with kids dressed as Pac Man and the 4 ghosts: Inky, Blinky, Pinky and Clyde. Pictures to follow as I have not been able to get all 5 of them together in costume for a picture. Until we have pictures of the Pac Man crew I have pictures of the family pumpkins for this year.
Of course we have Pac Man and the ghost for Liam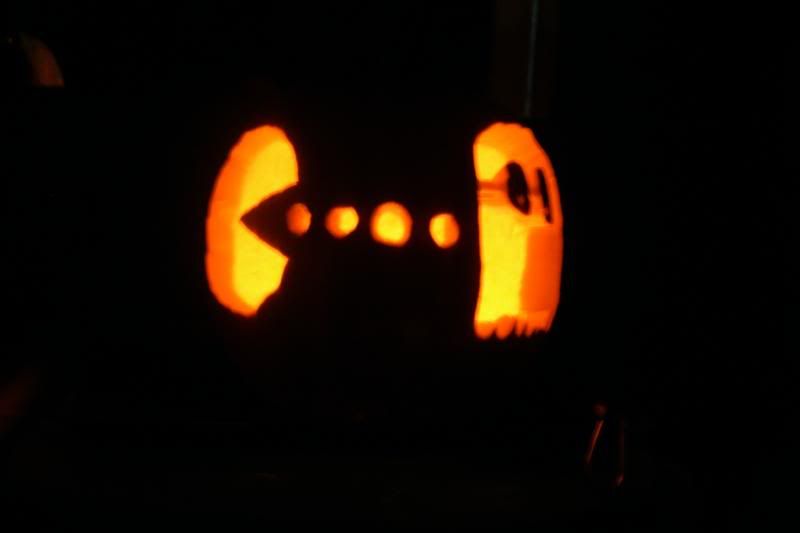 Then Lexi wanted a princess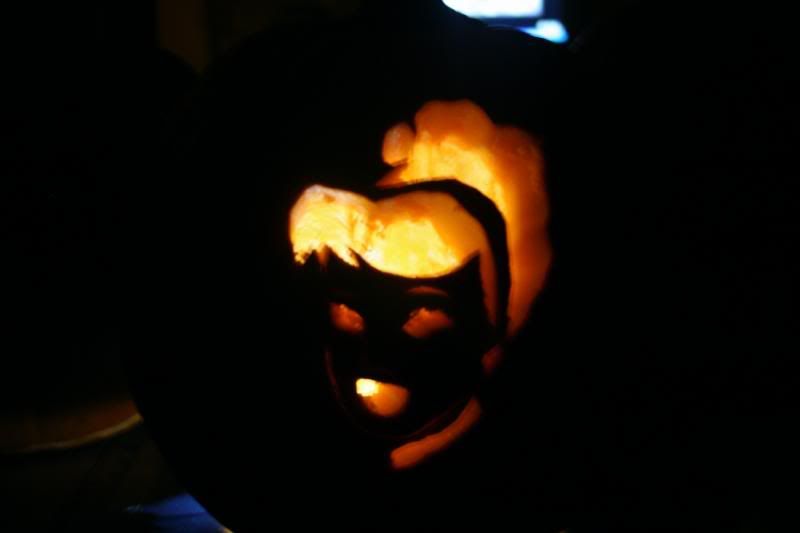 Landon said he wanted a racecar until I found Leo from the Little Einstein and then he was thrilled with Leo
Finally Brenna is all about the happy face lately so I found this Happy for her
We got a little pumpkin for Wubba but it is too little to really carve in to something. I am going to try and get his picture in his costume with his little pumpkin.