The kids has crazy hair day at school as part of spirit week. Liam's hair is short so not a lot of crazy can be done with it but I did add some green spray to make it a little more crazy and I drew a Happy Face in his hair.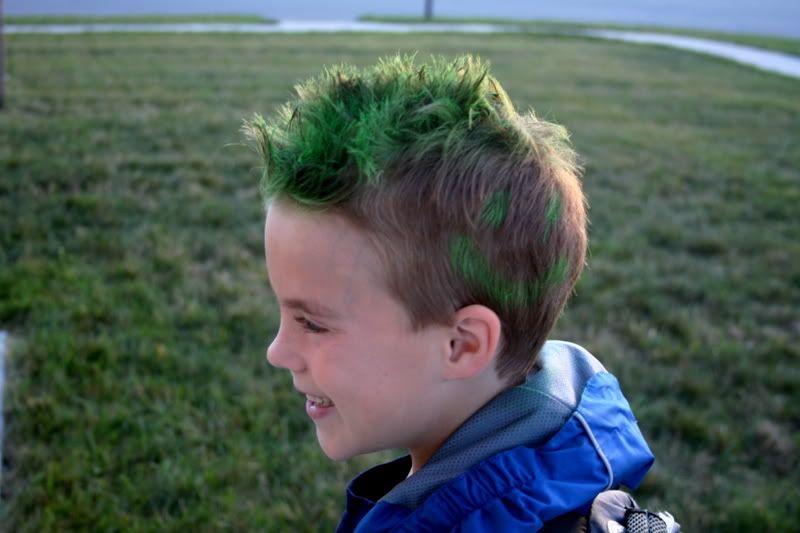 For Lexi's hair I wanted to try and braid pipe cleaners in to her hair so we could bend it in to funny patterns but her hair was to fine and kept slipping off the pipe cleaners so I improvised and came up with this creation.
They were excited to go to school and show off their crazy hair. A few days after crazy hair day I was in the school picking up the Box Tops for Education contest entries I am running and saw Lexi's teacher. She said Lexi loved her crazy hair but when it came time to do listening centers she didn't know what to do because the headphones wouldn't sit right with her crazy hair.