t's fall break so Liam and Lexi are out of school for 3 days. Jason had some vacation time he needed to use so he took off a few days and we hit the road. On Wednesday we headed north to visit my grandmother. On the way to her house we stopped and visited Spencer's Lapidary so Liam could check out the rocks. He is fascinated by rocks and minerals so we let him wander around the Lapidary and check stuff out. He had a great time and of course had to get few specimens for further inspection. In case you want to check out
Spencer's Lapidary
Got to Grandma's house and had lunch with her. She made me, my favorite Chicken and Dumplings and made a pizza for the kids. We enjoyed lunch on her sunroom enjoying seeing fall come to her woods. After lunch the kids had a blast playing on the swingset I use to play on when I was little. Then Jason took them back by the woods exploring and playing in the leaves. They made a pile of leaves and had a great time rolling around and jumping in them. I kept the baby and chatted with grandma in the sunroom. We had a great time, and it was so much fun to visit with grandma.
Thursday we headed a little south and visited our friends, Shelley, Taylor and Logan. They live out in the country too so it was another day to be outside. The kids had a great time playing on the swingsets and running around the yard. Taylor had a fancy scooter called a Power Wing Scooter. Alexis was amazing on it. Instead of having to push off the ground with your feet you just shake your booty and it goes. She was zipping up and down the driveway and sidewalk. The only part that freaked me out was that instead of using the brake she would jump off, scared me every time she did it. Shelley got out the power wheel truck and the other kids had a blast driving that around and giving the little ones a ride. Here are some pictures from our day. Unfortunately I didn't get any that turned out well of Lexi on the power wing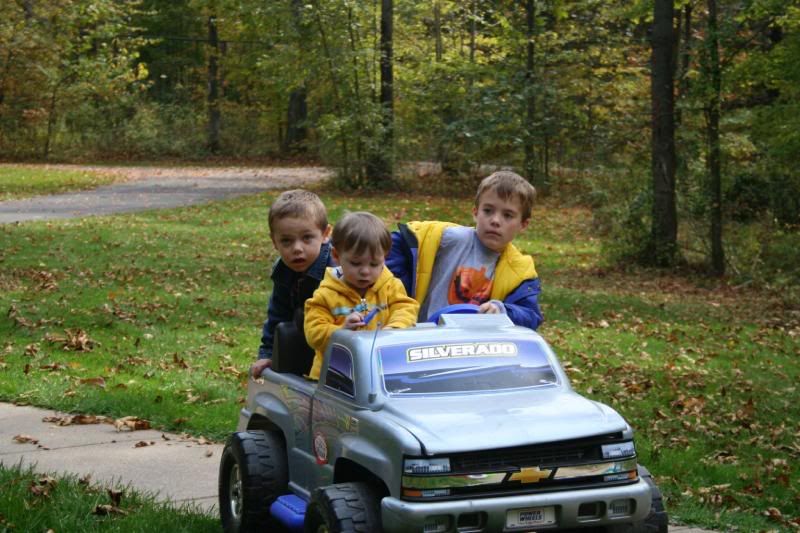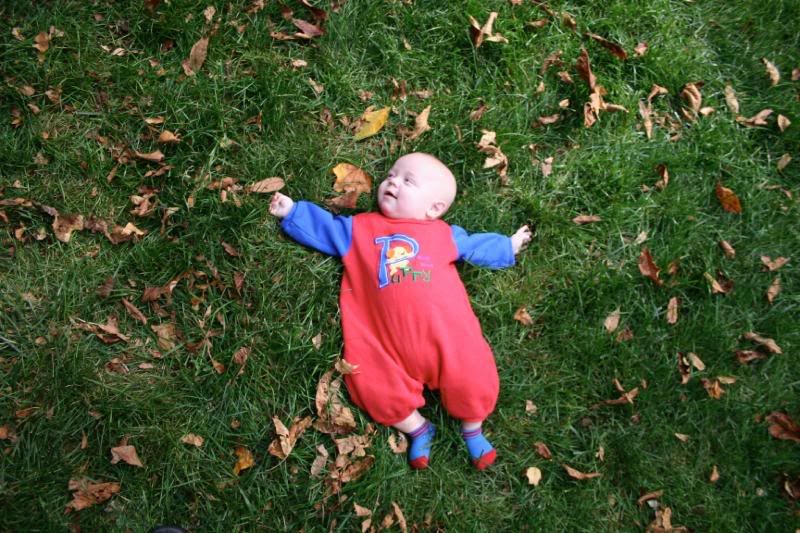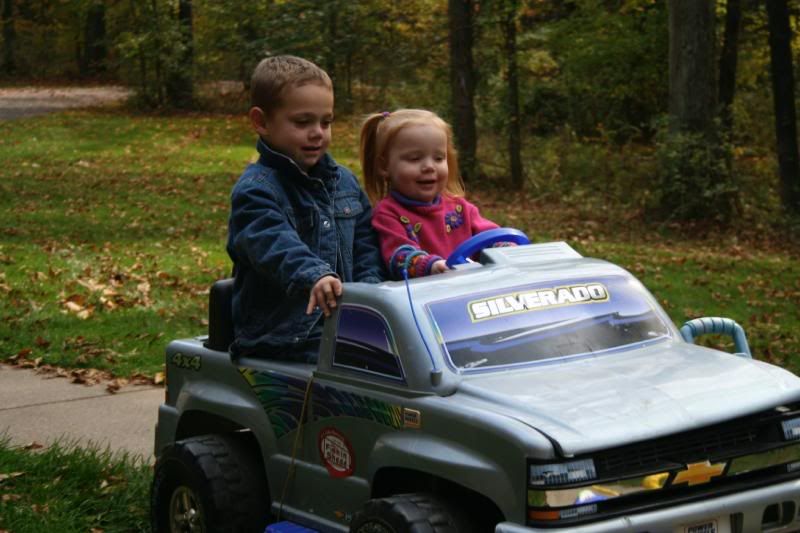 The last road trip to be discussed in a future blog because I want to include a bunch of pictures since I can't figure out how to post a slide show.